Truthseekers
The Truthseekers youth group consists of Middle School and High School age students who "study to find the truth through the Bible." This age group has their own Sunday School class, has the opportunity to complete a membership class, gets involved in small group Bible studies and service projects.
We meet every Sunday evening from 6-8 pm at the church.
Sunday School every Sunday morning from 9-10 am.
The Truthseekers youth group goes on a one week service mission every summer, as well as a winter retreat. We also accomplish service projects throughout the year, not to mention some fun team building and fellowship opportunities as well.
Above all else, the leaders of this group desire to see these youth transformed by growing closer to Jesus. We're passionate about serving this youth group through relationship.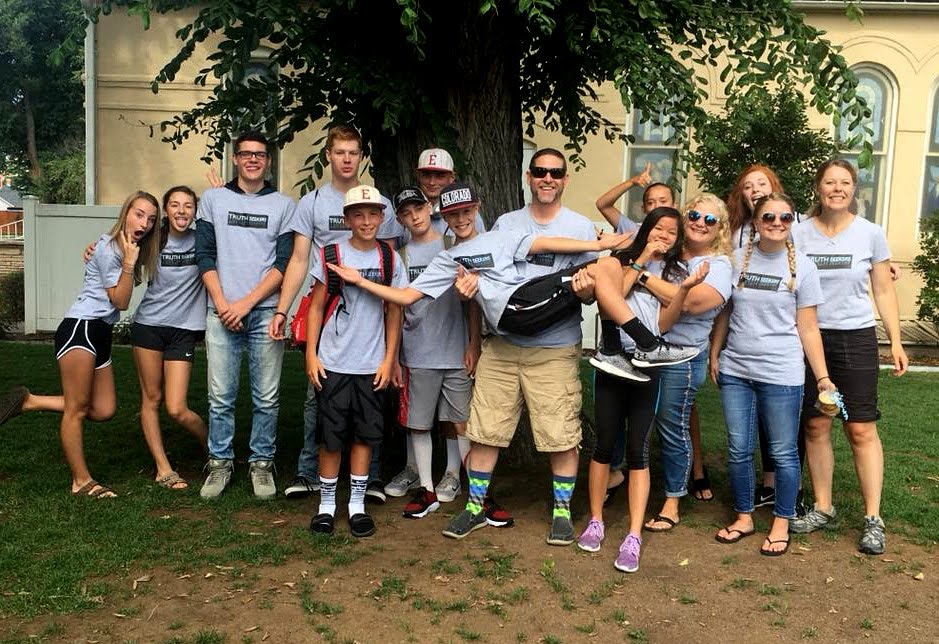 Contact Jason & MaryAnn Bradshaw or Karla Bowness for more information.